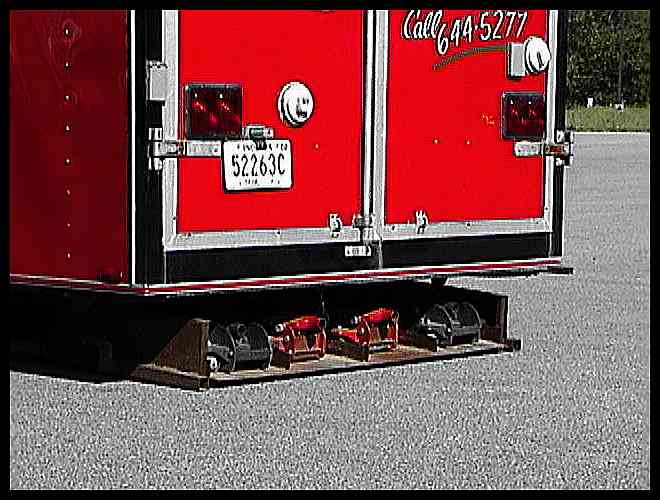 One of the problems with a mobile
tire service is floor jack storage.
Not only that, but how do you load
and unload the floor jacks? This
problem has been overcome.
Mobile Karr Tire has automated the
whole process. Roll the jacks in
position and press the raise button.
It's that simple!